You can
download Mihov Image Resizer
from the link below.
The file you are downloading is named
ir.exe
and has the size of
less than 600 kilobytes
. The file also includes install and unininstall features.
You are downloading version
1.2
.
Download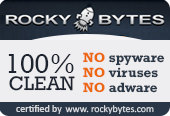 If you experience any trouble downloading the file it is probably because of your download manager. Turn it off and try again.
Go to
updates page
and subscribe to the mailing list so you'll receive news about new releases.
Need superior functionalities?
If the free Mihov Image Resizer is not enough for your needs, I suggest you try
BatchPhoto created by my friend
. It can do much more with your photos, including resizing, adding watermarks (text and/or logos), cropping, adding effects like Sephia, re-touching and more. It can also rename all the photos to suit your cataloging needs.
BatchPhoto also works in batch mode, which means that once you choose the settings you're ready to enhance all your photos with one click!
--> Download a free trial now